Book A Tee Time Outing&Events Course Tour
Falcon Valley Golf Course is the only championship length nine-hole golf course in the Kansas City area. Recently named by midwestgolfguide.com as the "the Finest Nine-Hole Layout in the State of Kansas" and "One of the Top 5 Nine-Hole Course's in the Midwest…" We are the perfect place to play if you're looking for a quick nine, a true test of golf, at an affordable price!
Falcon Valley Golf Course has been recently re-rated by the United States Golf Association for our course and slope rating. We are confident that our nine hole layout will not only challenge your ability, but also provide you with a memorable experience.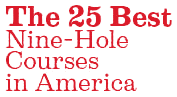 If you are looking for more than just golf, Falcon Valley is once again the place to be. After a round of golf come join us in the Pub At Falcon Valley.
*Golfworld  rated us the 14th best nine-hole course in America!
*Golfadvisor accolades!!!
Golf Pass Reviews:  2nd best public course in Kansas 2021
Golf Advisor: Top Courses in Kansas (2019 #5) (2020 #2)  (2021 #5)
Golf Advisor: Top 25 Friendliest Courses in the U.S. (2019 #15) (2014 #23)
Golf Advisor: Top 25 Short Courses in the U.S. (2019 #4) (2020 #21)
*We were recently voted "Best Public Course in Lenexa" by Lenexa Centennial and The Kansas City Business Journal
Course News 
Falcon Valley's Tyler Anderson named Superintendent of the Year!!
Congratulations to our own Tyler Anderson for being named the 2020 Heart of America Golf Course Superintendent of the Year!  Tyler and his staff work hard everyday to provide conditions that make Falcon Valley one of the best 9-hole golf courses in America.   Make sure you congratulate Tyler and his staff next time you see them on the course!!